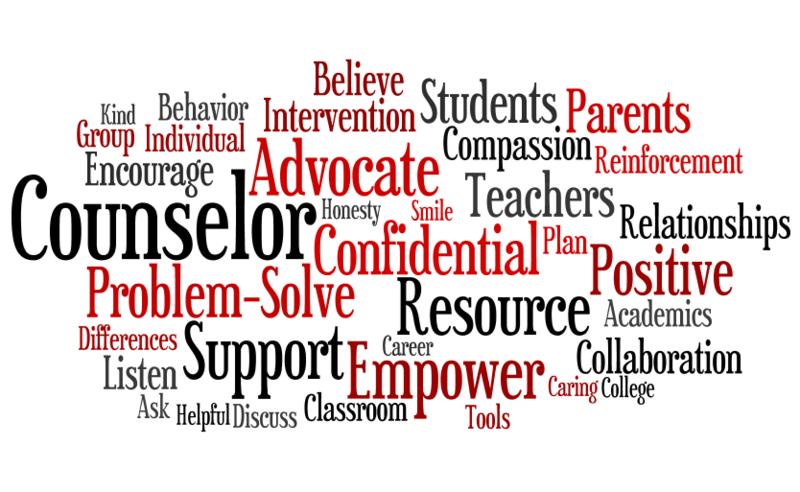 Useful Links for Parents and Students
National Suicide Prevention Lifeline
Welcome to our Comprehensive School Counseling web page.
"The ASCA National Model: A Framework for School Counseling Programs" outlines the components of a comprehensive school counseling program for the purpose of creating unity and focus toward improving student achievement.
Following the ASCA National Model, school counselors create programs that focus on student outcomes, teach student competencies and are delivered with identified professional competencies. In addition, school counselors focus their skills, time and energy on direct and indirect services to students. School counselors also incorporate assessments and tools that are reflective of the school's needs. And finally, they analyze the program to determine the impact the program has on student achievement, attendance, and behavior.
To make continual improvements to our counseling program, our school will be establishing an Advisory Committee. The purpose of the advisory committee is to identify student needs and priorities, function as advisers and advocates, and identify student competencies and priorities, screen and select guidance materials, promote and strengthen the goals and objectives of the program, and assist in evaluating the program. The committee will consist of teachers, administrators, parents and representatives from post-secondary institutions, business and the local community. If you are interested in being a part of this committee, please contact Becky Deatherage at bdeatherage@leflore.k12.ok.us or at 918-753-2345 ext. 104.