When do I fill out the FAFSA? You'll want to complete your form as soon as possible in December (the Oct. 1 opening date has been deferred) of your senior year of high school, and then each year, you need financial aid. Also, remember that some financial aid programs that require the FAFSA have application deadlines early in the year. Where can I get a FAFSA? Go to FAFSA.gov to complete the form online and receive step-by-step instructions. You can also download the PDF FAFSA to fill out manually or on the computer. How much does it cost to complete the FAFSA? You should never pay to fill out the FAFSA; it's always free. Make sure you go to StudentAid.gov, which is the official FAFSA website. Other sites and organizations may try to charge you to complete or submit the form. Is my personal information safe when I apply online? Yes. FAFSA.gov is a secure site, and your information is encrypted for privacy.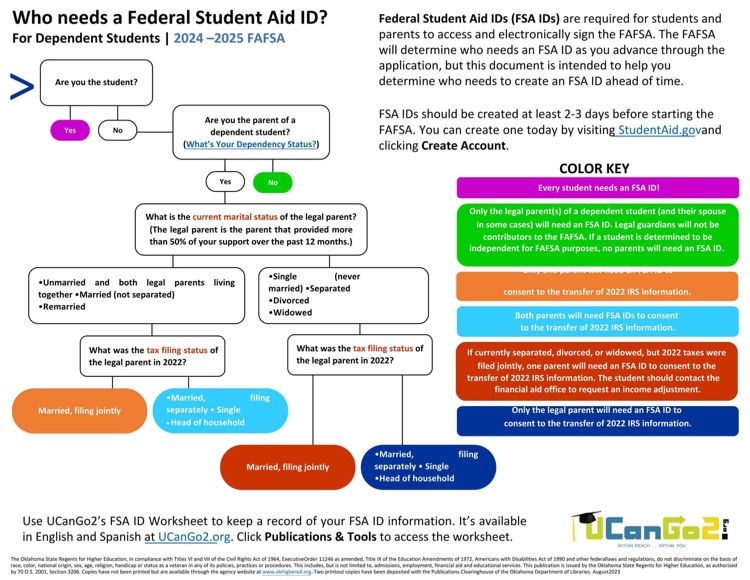 Update: The gym floors will be refinished this weekend. There will be no access to the new gym until Monday. There will be no access to the old gym until 9/28.

Due to inclement weather and rain, the elementary games today have been cancelled.

The 5th and 6th grade baseball game for today has been cancelled.

The HS baseball game scheduled Tuesday at Kiowa has been cancelled.

The JH baseball game scheduled today at Battiest has been cancelled.

During October, the 6th, 8th, 10th, and 12th grades will be taking a Oklahoma Prevention Needs Assessment (OPNA) Survey. This survey is voluntary . The link below provides additional information about the survey and instructions on how to opt out for your child.
https://5il.co/24ryy

Sports picture reminder.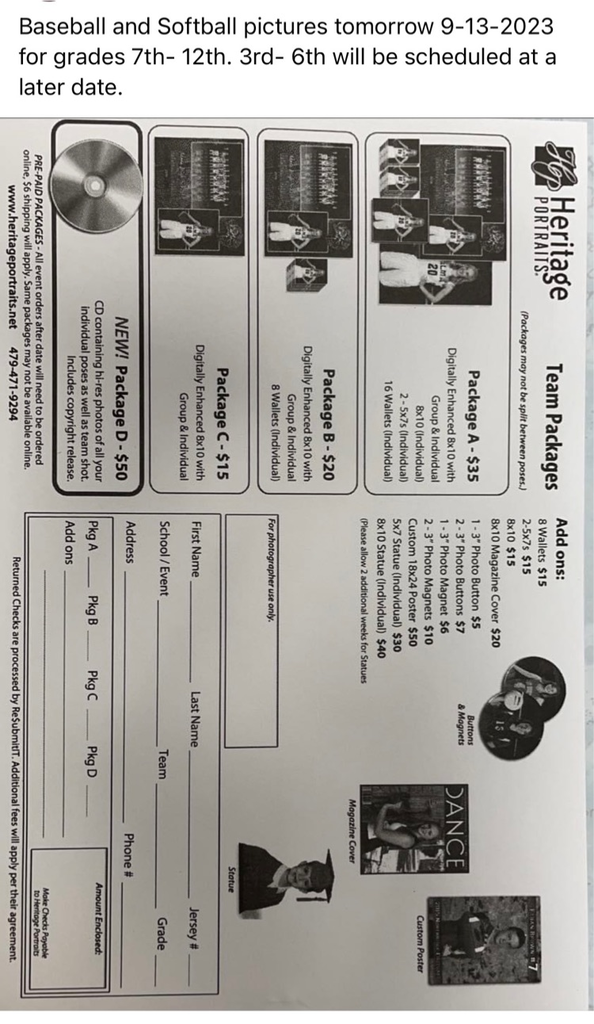 The 5th and 6th grade boys game for today is cancelled. We are trying to find a day to make it up.

The JH Baseball game for today has been cancelled. The HS game will begin at 4pm. The JH and HS baseball games for 9/12 have been cancelled. The HS Softball games for 9/19 have been cancelled do to District playoffs at Smithville.

Senior pictures will be Wednesday, Sept 13th. There is a $20 sitting fee. The wraps and jackets will be provided.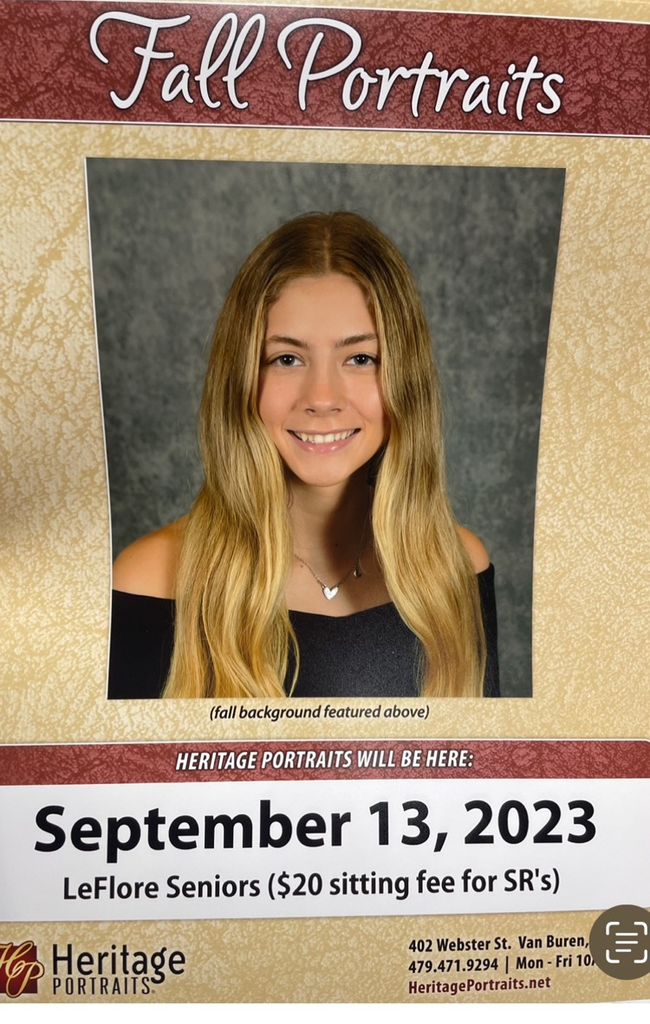 Parent/Teacher Conferences will be held Thursday, September 14th from 3:00-9:00. During this time we invite you to visit the library, where we will have a space exhibit from the University of Oklahoma displayed.

Due to parent teacher conferences at Buffalo Valley, the 5th and 6th grade softball and baseball games on Thursday, 9-14-23, have been cancelled.

The 5th and 6th grade boys game has been rescheduled for Tuesday, September 12th, at noon.

Please see the following link for important information from the LeFlore County District Attorney's Office concerning truancy.
https://5il.co/23m8x

Parents/Guardians: It has come to our attention that students are leaving with parents after elementary ballgames. A parent can choose to check out their student after a game, however, it is considered an unexcused absence. Excess student absences can result in a student being unable to participate in extracurricular activities.

In collaboration with the University of Oklahoma and the Oklahoma Dept. of Rehabilitation Services, students in grades 8th -12th have the opportunity to participate in activities that are designed to assist and prepare students for transition from high school to post-secondary education or work upon graduation. Permission forms will be sent home this week. Please sign and return the form if you feel your child could benefit from these services.

The Junior High baseball game against Howe today starts at 3:00pm with the varsity games to follow.

Just a reminder that Friday, August 25th is an in-person school day.

Our crayon heat art. Beginning, after 3 hours, and after 5 hours at 110°.