The junior high baseball game on Monday has been cancelled due to the funeral. The Varsity game will be at 5:30pm.

In honor of Mr. Waller, LeFlore Public Schools will transition to distance learning at noon on Monday, August 15th. Lunch will be served before buses run at noon.

JH/HS Softball -Baseball Schedules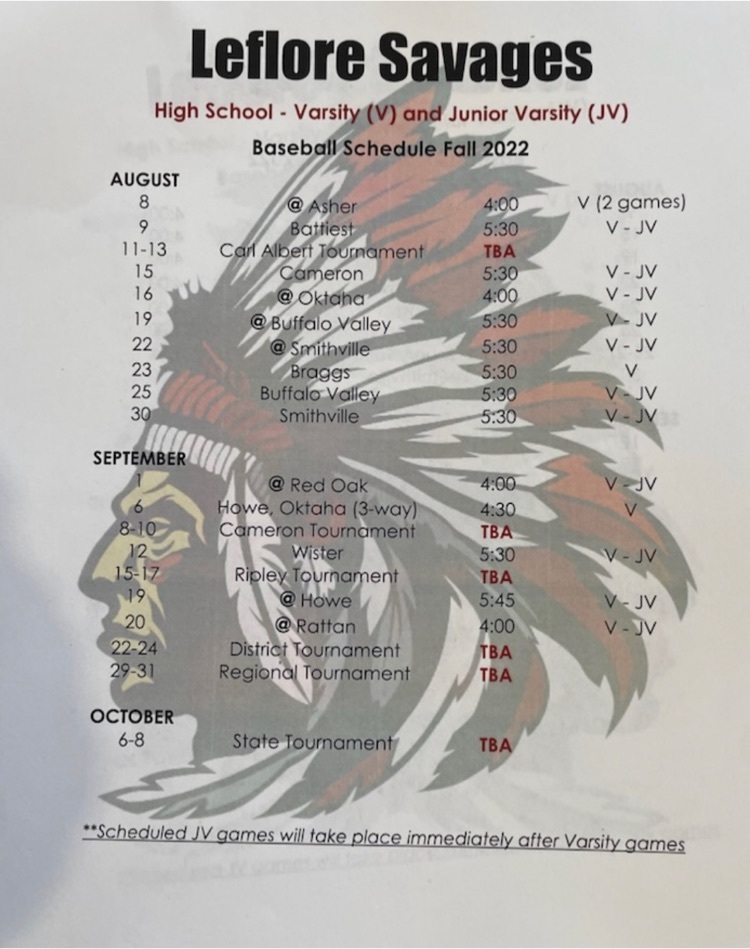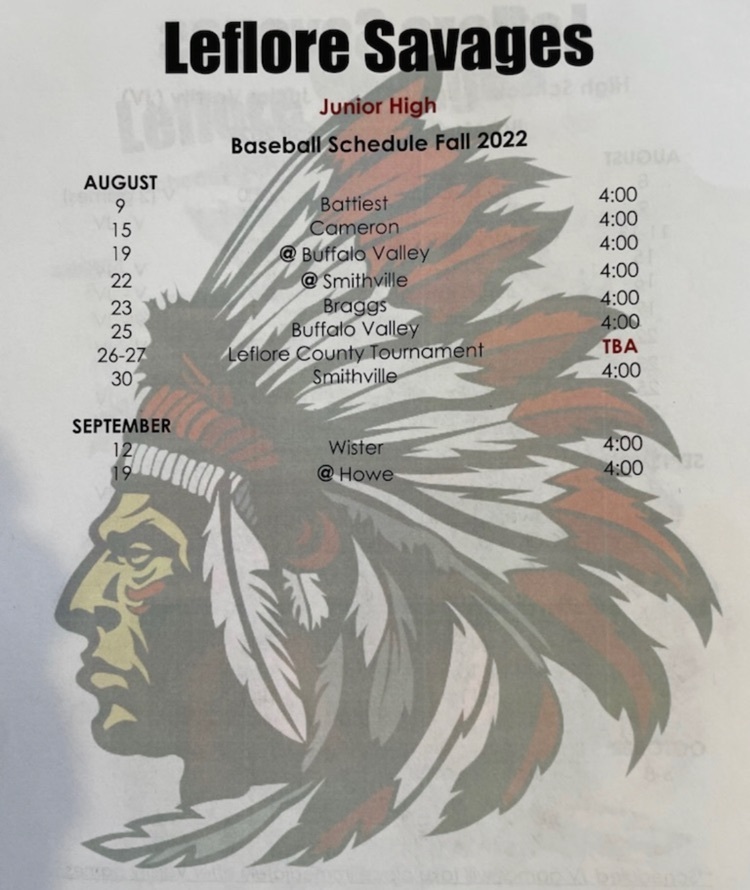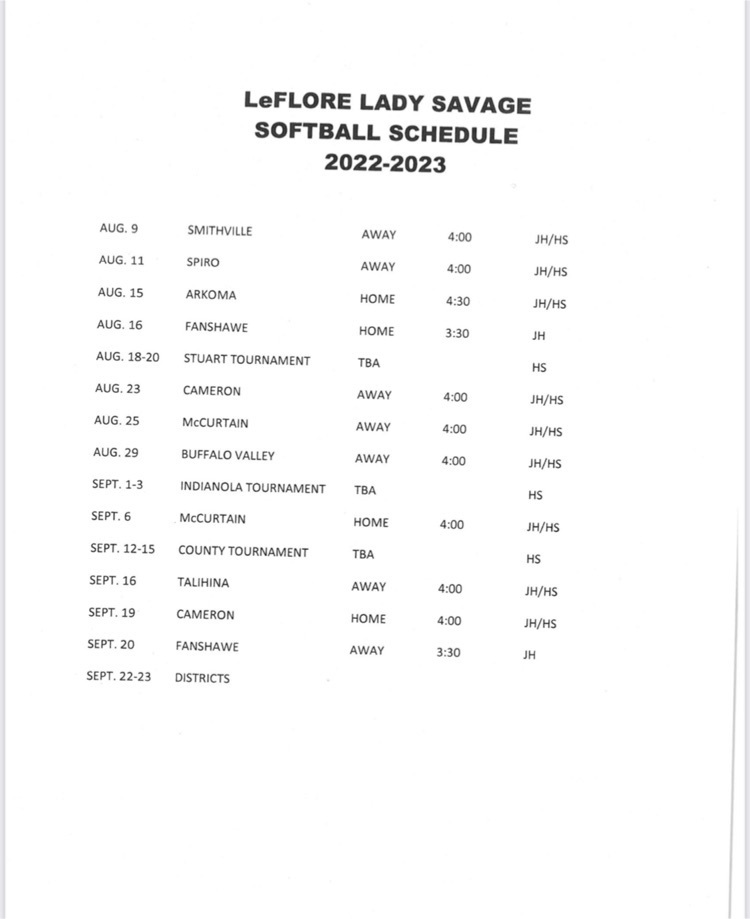 The junior high softball game for today has been cancelled. The high school softball game will start at 5:00pm.

The Junior High and High School softball game at Smithville are now back on for today.

The junior high and high school baseball and softball games for today have been cancelled.

2022-2023 School Picture Dates

School starts tomorrow, August 4th. 1st - 6th should be dropped off at the cafeteria no earlier than 7:30. Junior high and high school students should be dropped off in front of the high school. P3-KDG should be dropped off at the lower elementary building. For the first day of school, parents can walk P3-KDG students to their classroom.

22-23 School Calendar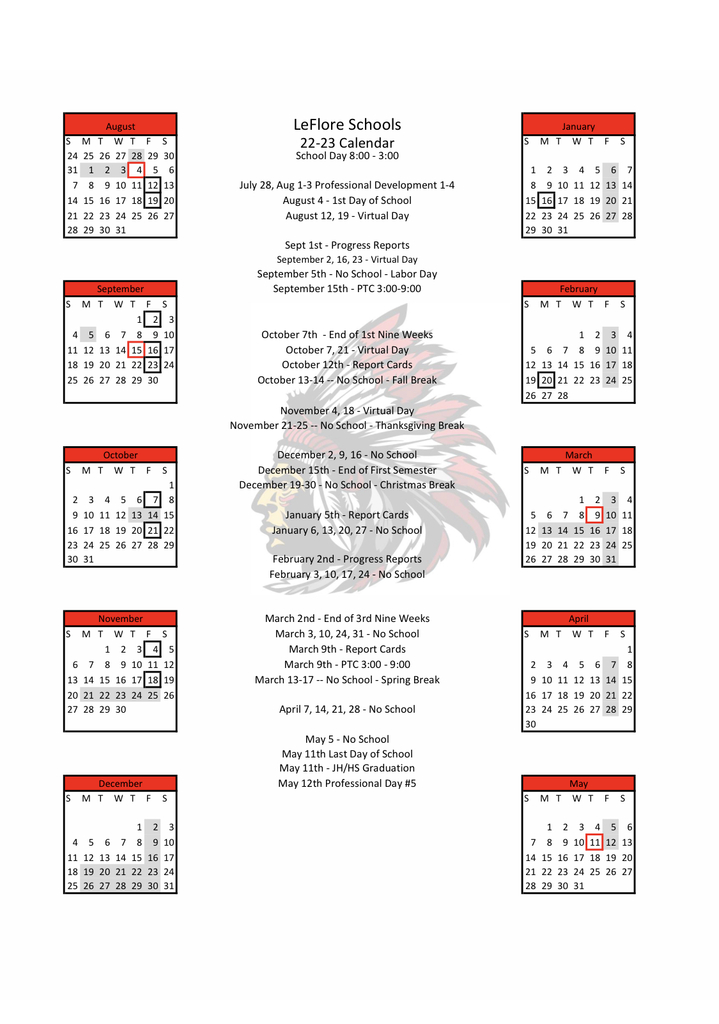 Most JH/HS students pre-enrolled in May. The schedule has changed a little since then. For the first two days of school, JH/HS students should go to the classes they chose in May. On Monday August 8th, Mrs. Deatherage will make all schedule changes.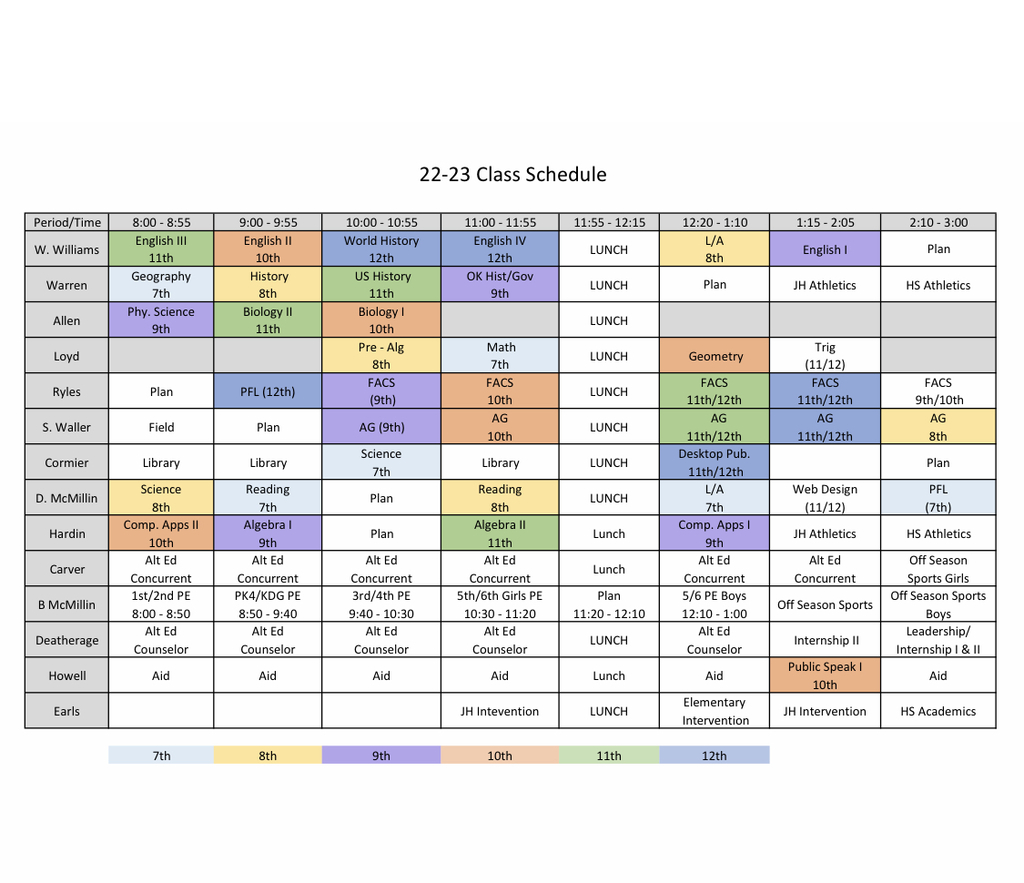 New School Year Information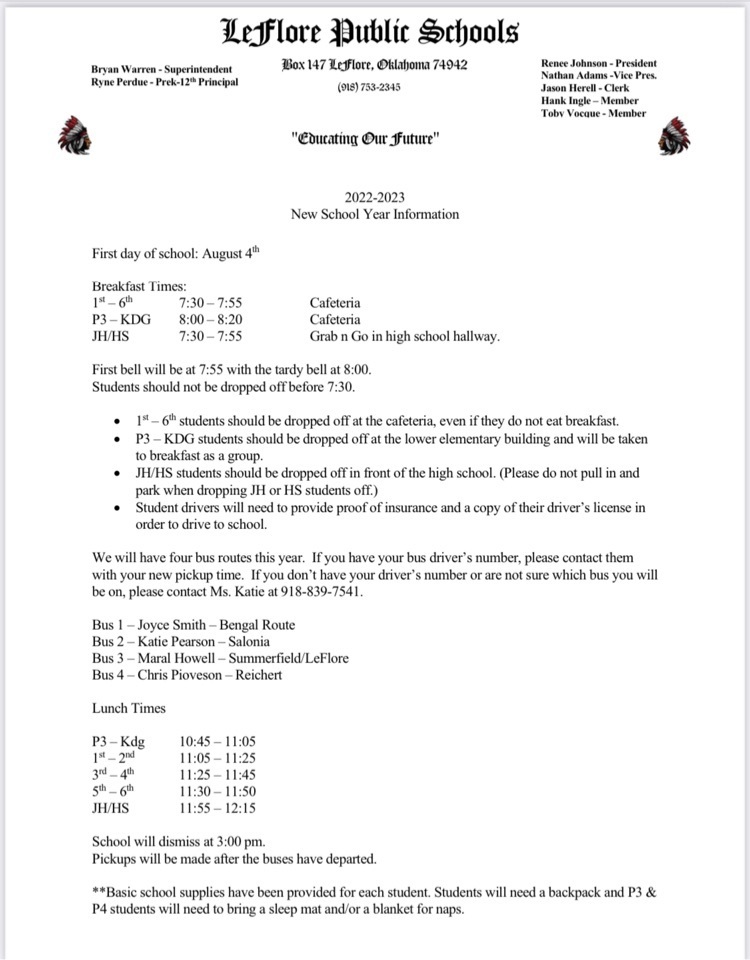 August Menus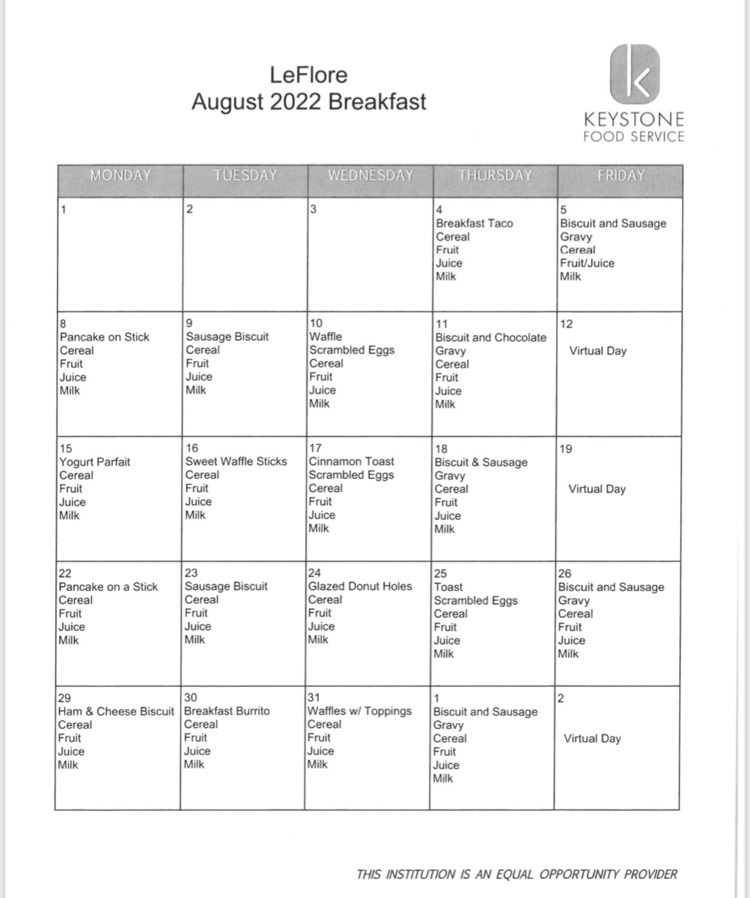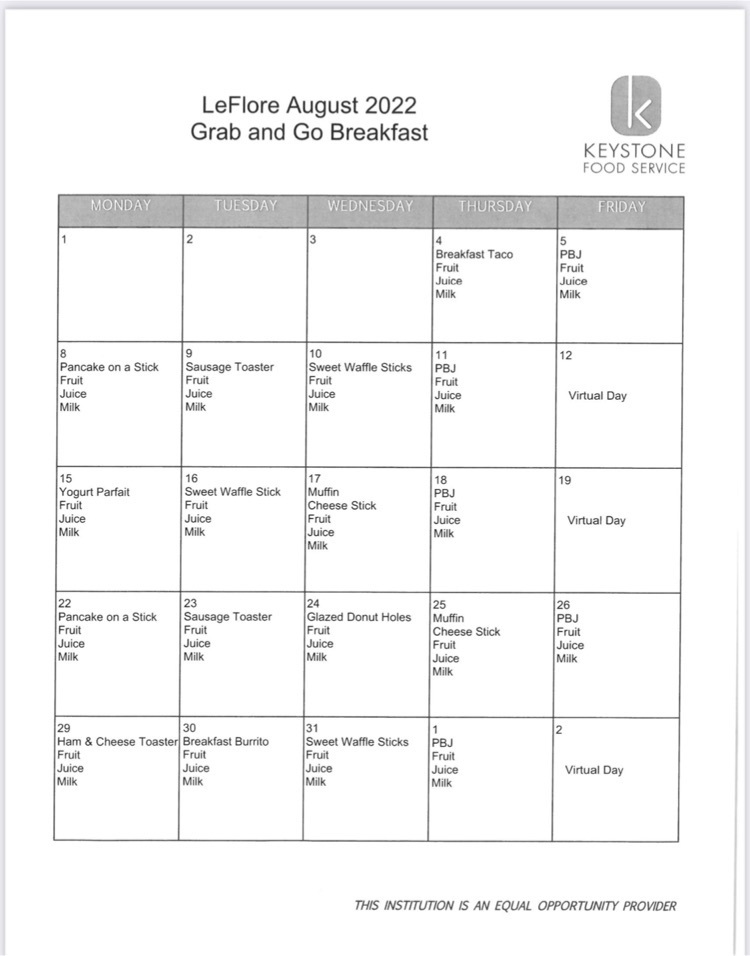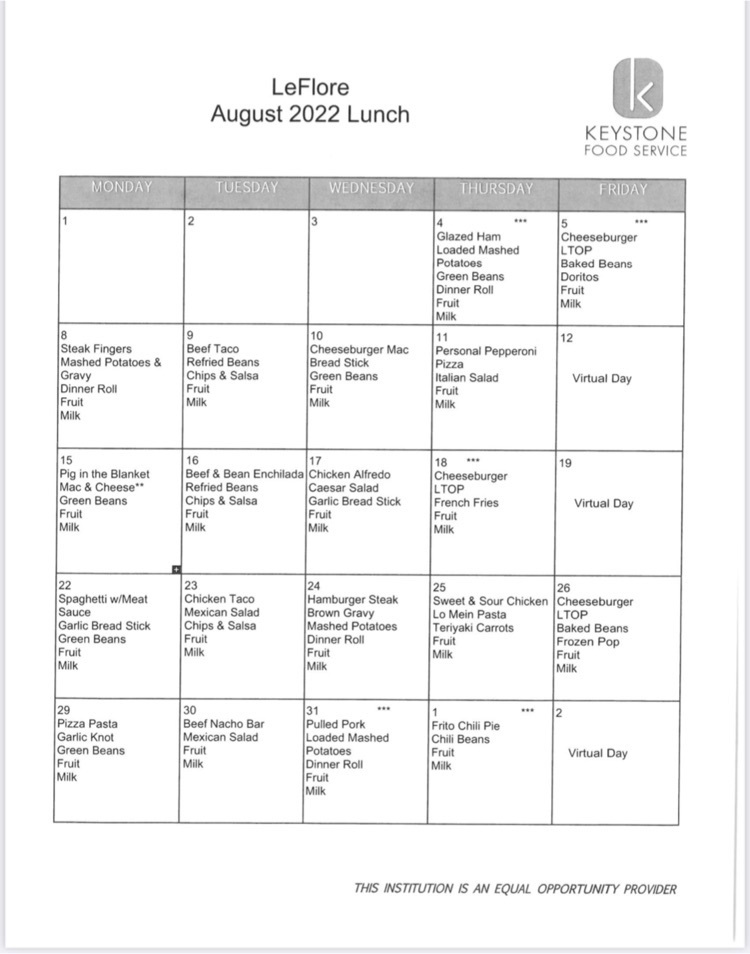 Physicals for 7th thru 12th athletes and for all bus drivers, whether full time or substitute will be Tuesday, August 2nd, 8:30-10:30am in the new gym. Several papers must be signed by a parent, so please have a parent present. The cost for students will be $10.00. Exact change please. Bus driver physicals will be paid by the school. All athletes MUST have a physical before they are allowed to practice or participate in any sport!


We will not have pre-enrollment this year unless a student has not previously been enrolled in the district. Enrollment packets will be sent home on the first day of school. The first day of school will be August 4th. Our school calendar has changed from the previous year. Please note that we will have several Friday's in the 1st semester that will be in-person and several that will be virtual. Also, please note that our school day will now be from 8:00 - 3:00. Prior to the 1st week of school, we will be sending out pickup times for buses.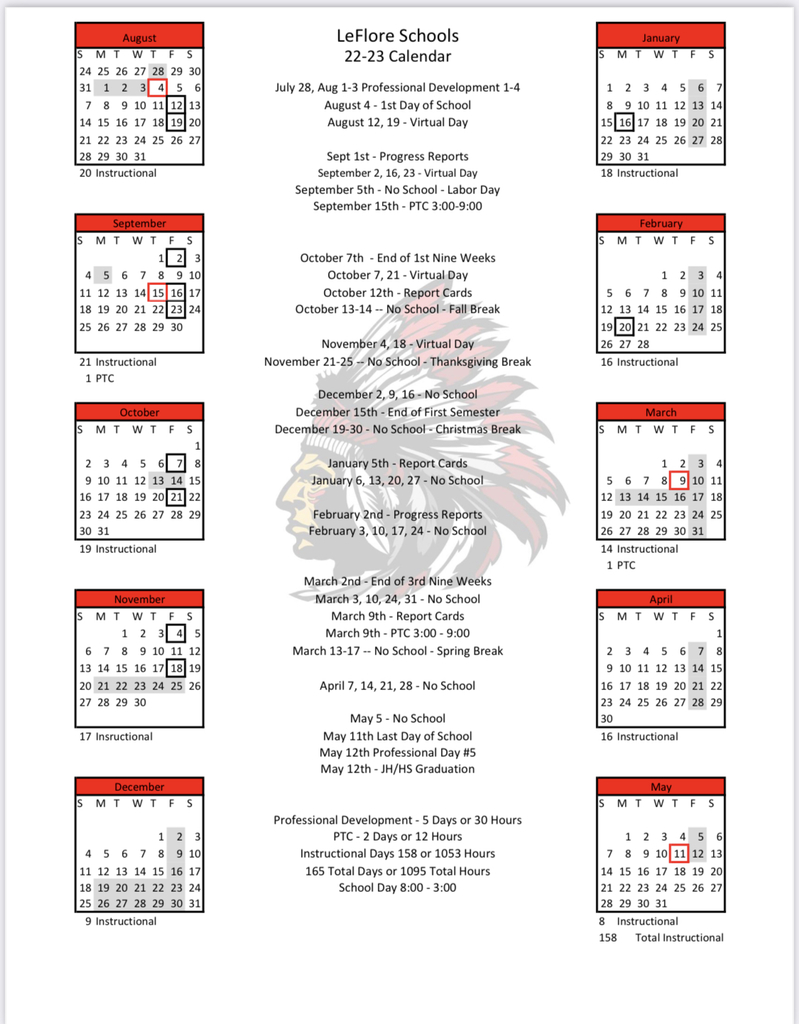 Families can now view their student's preliminary reports for the Oklahoma School Testing Program in the OSTP Parent Portal. One student can now be associated with up to three guardian or parent accounts, and one parent account can be tied to multiple students. The enhancements to the OSTP Parent Portal require all users to create an account as a 'First Time User'. Please use the following link to access the parent portal.
https://okparentportal.emetric.net/
To create a new account, you will need your child's student testing number. Please email Katie at
kpearson@leflore.k12.ok.us
or Becky at
bdeatherage@leflore.ok.us
if you need additional help. No texts please.

We currently have about 10 head of angus cows in the front lawn of the school. So everyone who has cattle in LeFlore may want to see if they have any missing from their fields. Thank you.