The last day of school is May 13th for students. Our annual award ceremony for PreK thru sixth grade will be at 9:00 am in the old gym. The award ceremony for Junior High and High School will be at 10:00 am in the new gym. Guests are welcome to attend.

We will be offering a summer meal program for students in our district. To sign up for the program, please contact Lori Ryles.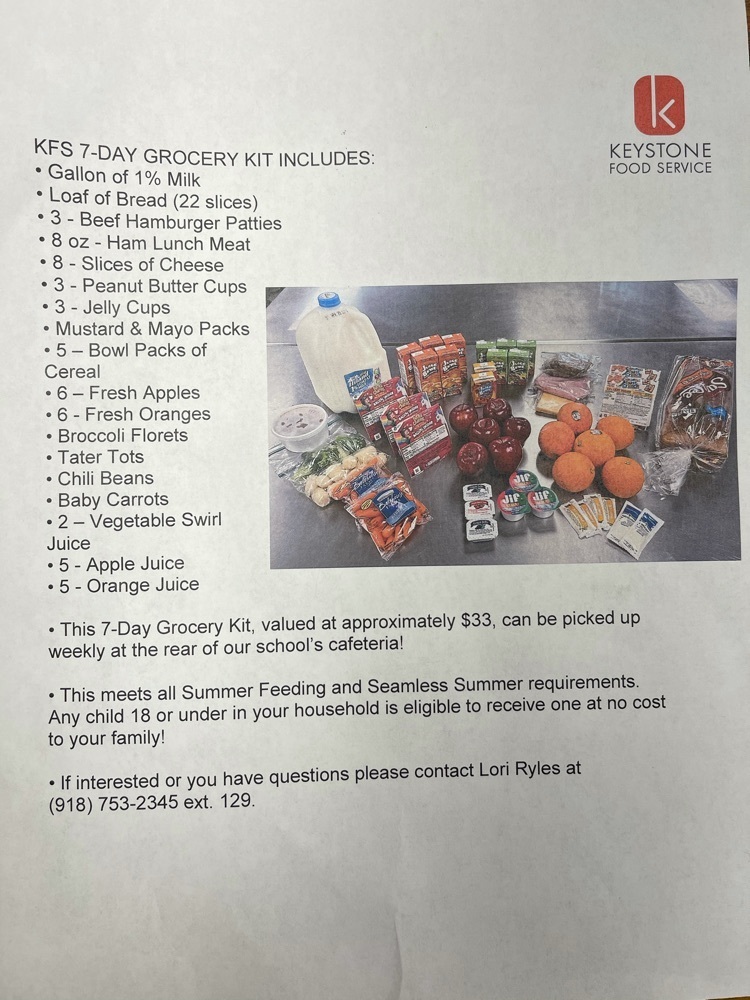 Enrollment packets for the 21-22 school year are being sent home with students today. Please complete the packet and return as soon as possible.

The 5th and 6th grade ballgames against Whitesboro today have been cancelled due to the rain.

The elementary gifted and talented group is leaving Warner. They should be back at the school by 9:00pm.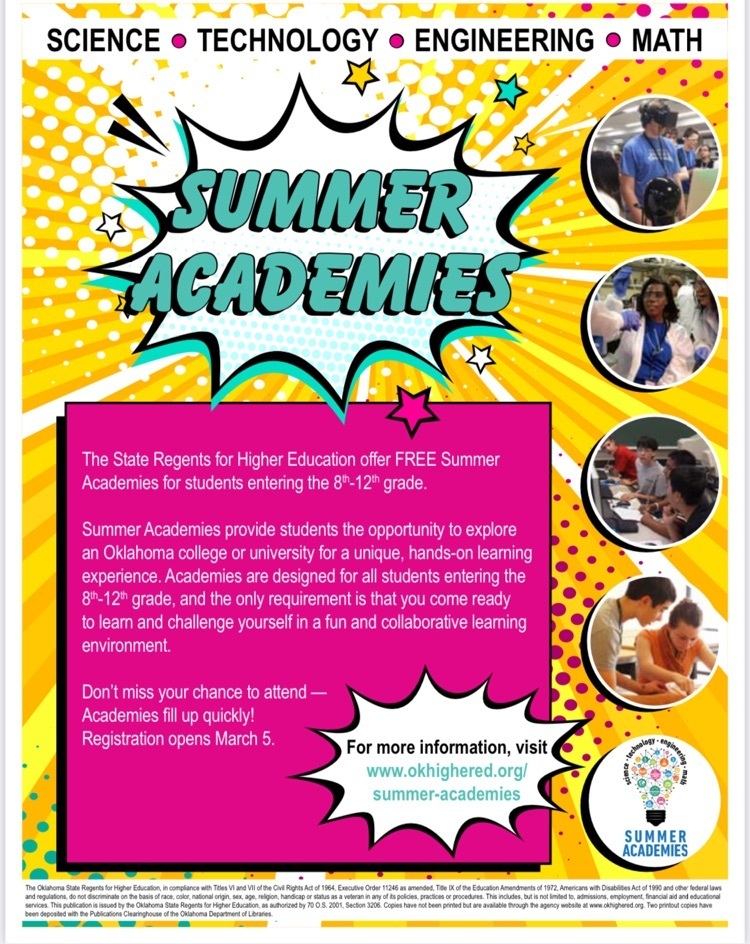 Regional Tournament Brackets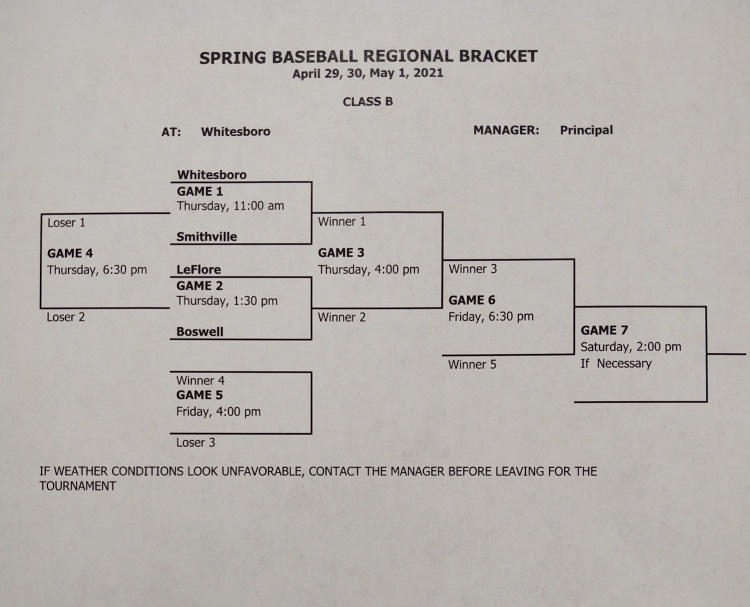 Nahali Phillips and Justice Heaton will be attending Kiamichi Tech in August. We are proud of their decision and look forward to seeing their accomplishments.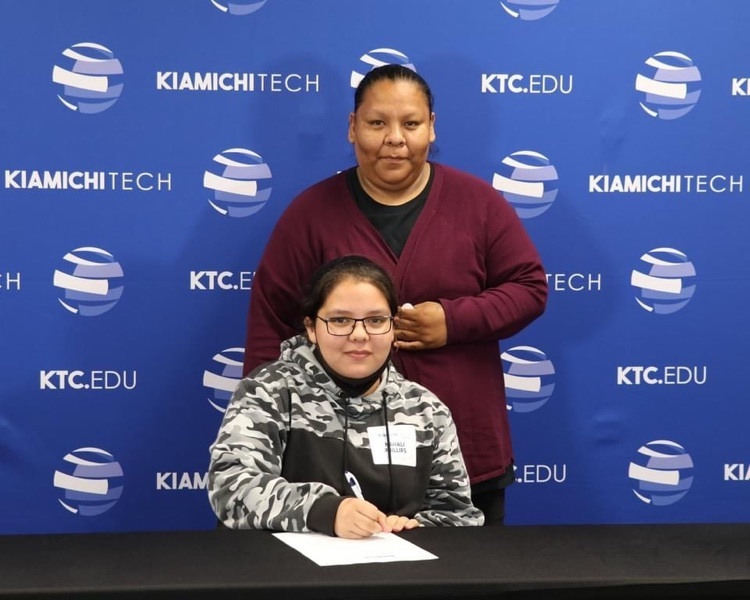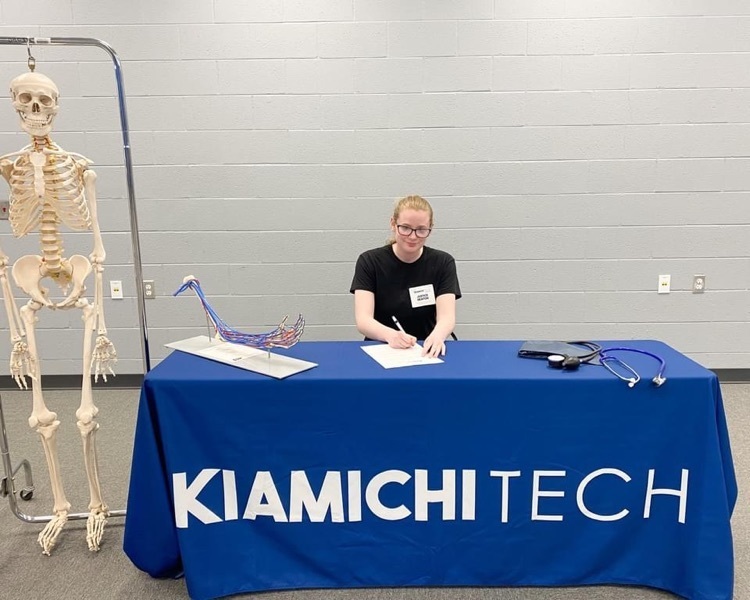 On April 27th at 1:00 pm, Ms. Katie will be pre-enrolling students entering Pre-K. This will be for children turning 4 years of age by September 1. A parent or guardian will need to bring the following items: birth certificate, social security card, and CDIB if applicable. We will also be sending home a pre-enrollment form next week for students entering Kdg-12.

The elementary students who are participating in the Kiwanis track meet in Poteau today at 6:00 will need to be at the school at 4:30. Our bus will leave at 4:45, will arrive there at about 5:30, and should return at about 8:00. Parents are welcome to meet there with their participating students if they like. Those participating students will need wear LeFlore clothes.

Cheerleading information and tryout packets are available in the High School office for any student who will be in High School for the 2021-2022 school year. There will also be open practices every Wednesday until tryouts for anyone interested in cheering next year. Please contact Mrs. Robinson or Mrs. Newman if you have any questions.

The elementary ballgames for Wednesday, April 21st have been cancelled.

We are pleased to announce that we have updated our App. Please watching this short video on the exciting changes.
https://youtu.be/XsEaMMgN1Ho

We still have T-Mobile internet hotspots available. If you have turned in an application already, the device can be picked up Mon-Thurs from 7:30 - 3:30 in Mrs. Deatherage's office. If you have not filled out an application, you can email Mrs. Deatherage at
bdeatherage@leflore.k12.ok.us
and fill out the application online.

May Menus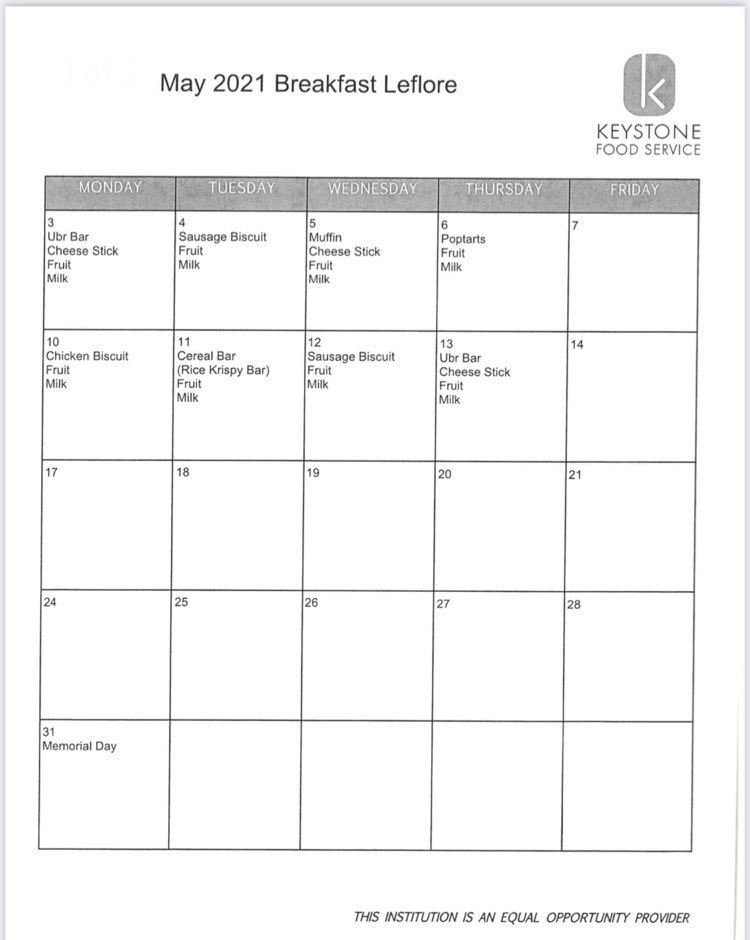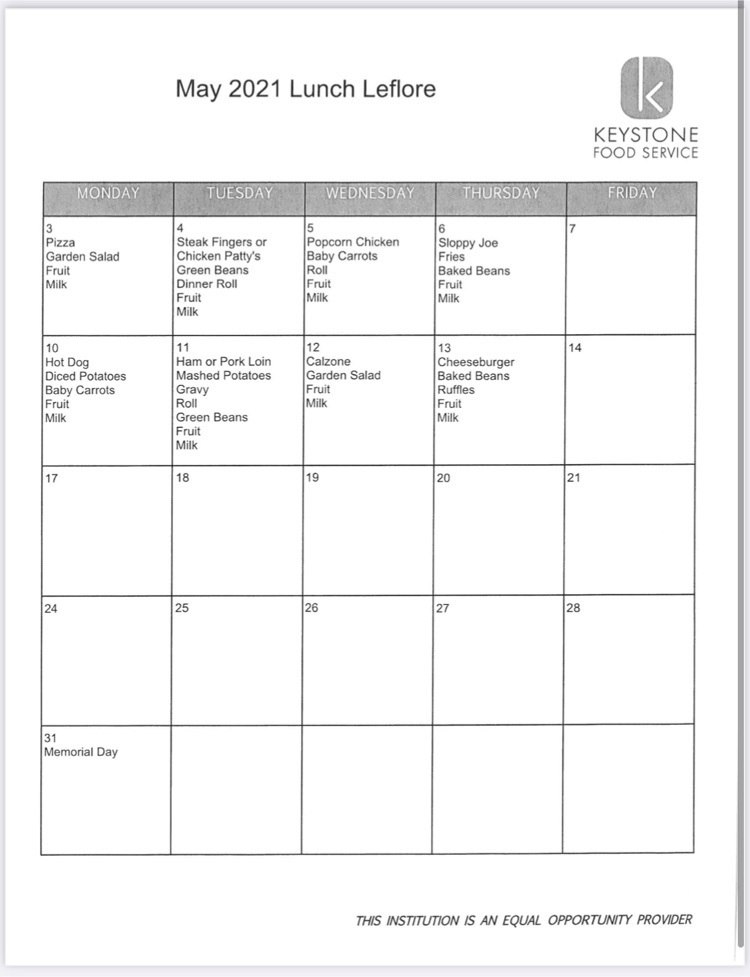 Kiamichi Tech will be offering the following summer camps at their Poteau campus.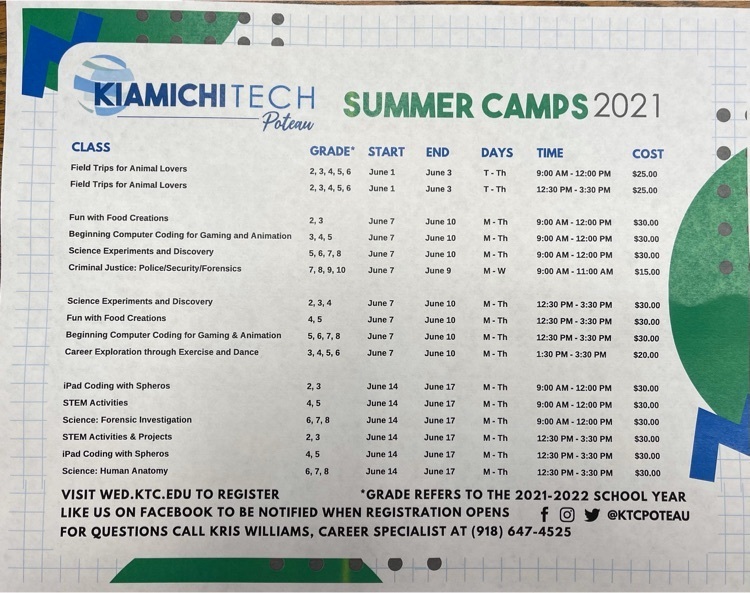 Congratulations to our 7th and 8th Grade Academic Team. 5th place in State. These kiddos work very hard at their sport and we are very proud of them!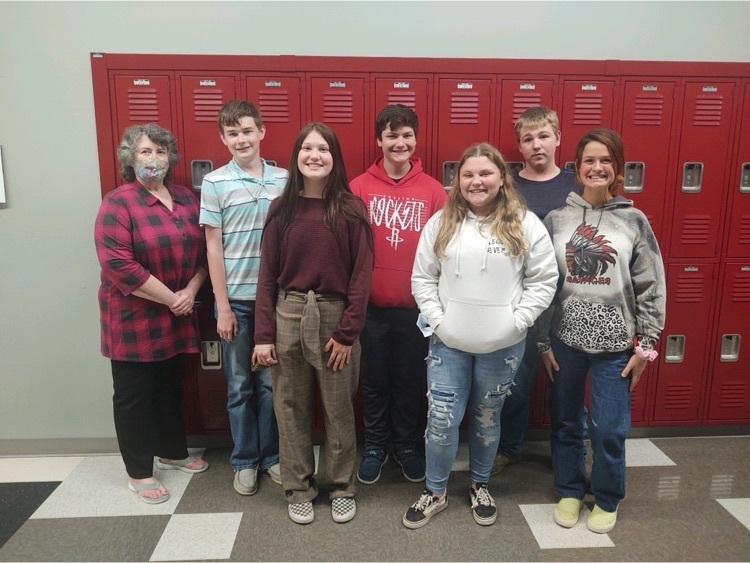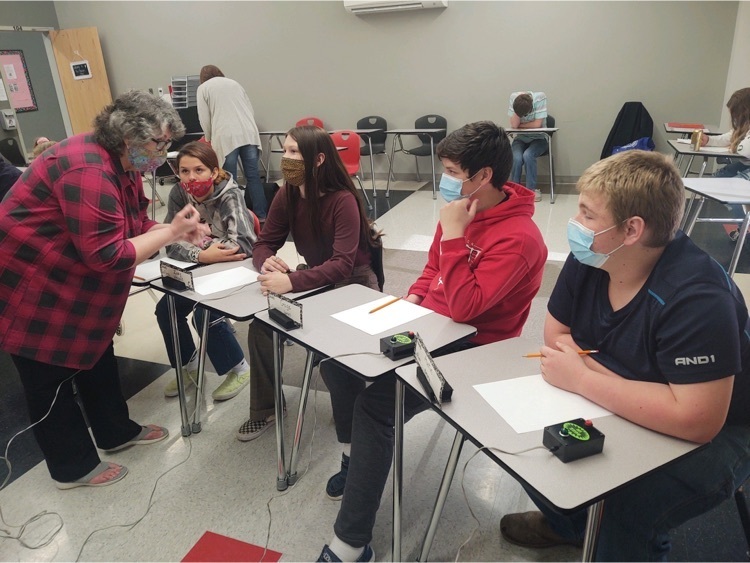 Congratulations to Dax, Lindsey, Braxtyn, and Shadie on making the LeFlore County All Tournament Teams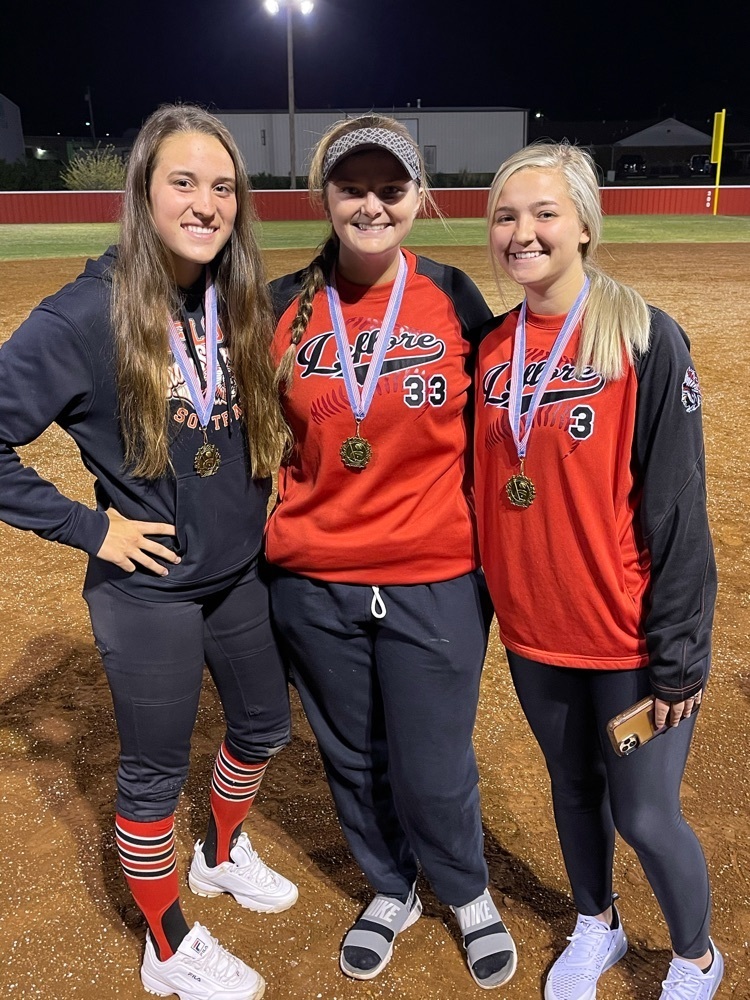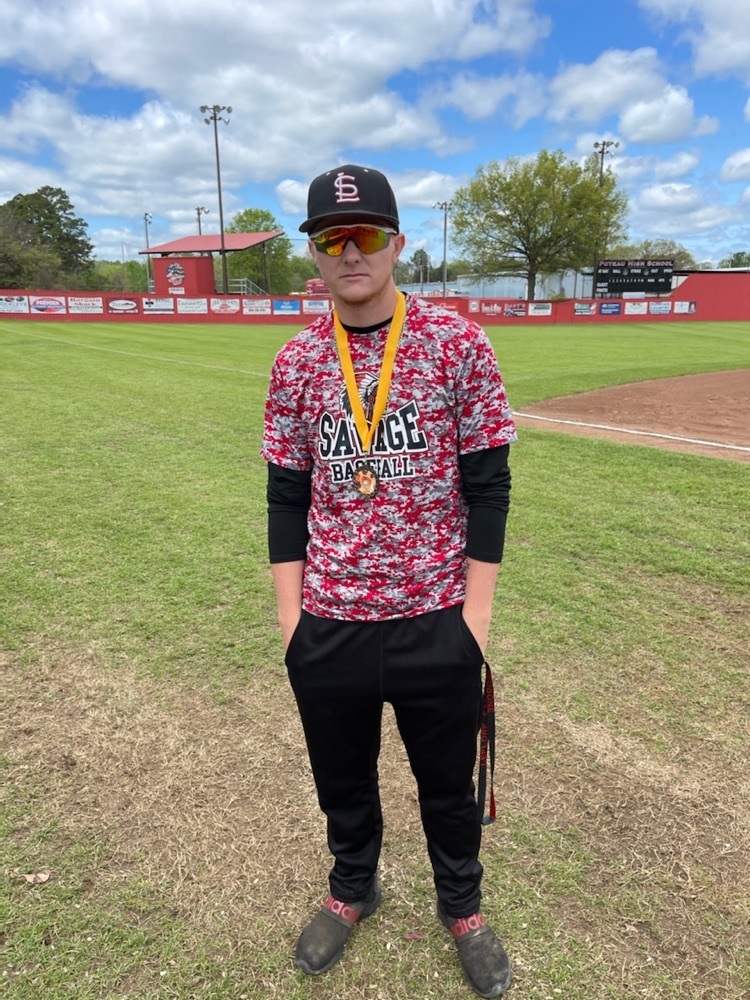 Gifted and Talented students 3rd thru 7th grade received a field trip form this past Tuesday. Both pages of this form need to be filled out and return to the school by Monday, April 19th. This form gives us an idea of how many gifted and talented students will be attending the annual spring trip scheduled for April 27th. Thank you.

8th grade and High School graduation is May 14 at 7:00 pm in the new gym. At this time, there will be no restrictions on attendance at the graduation.