JH Basketball Schedule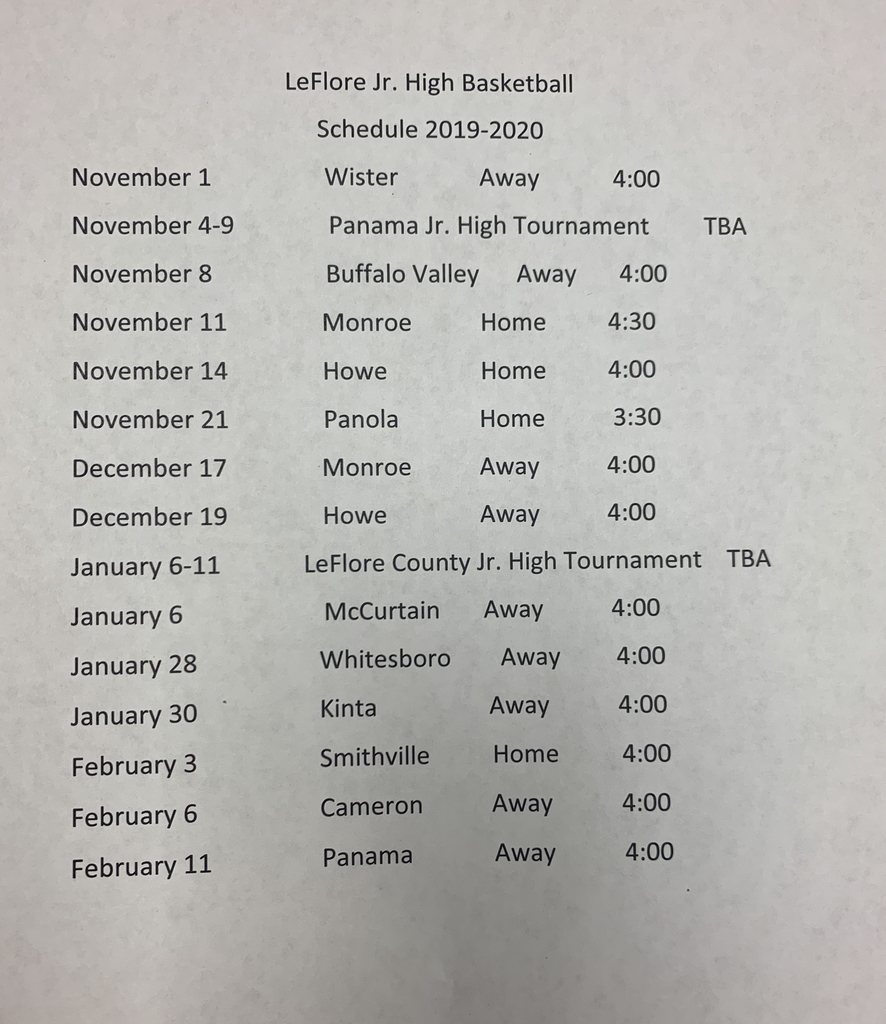 State Softball Tournament Bracket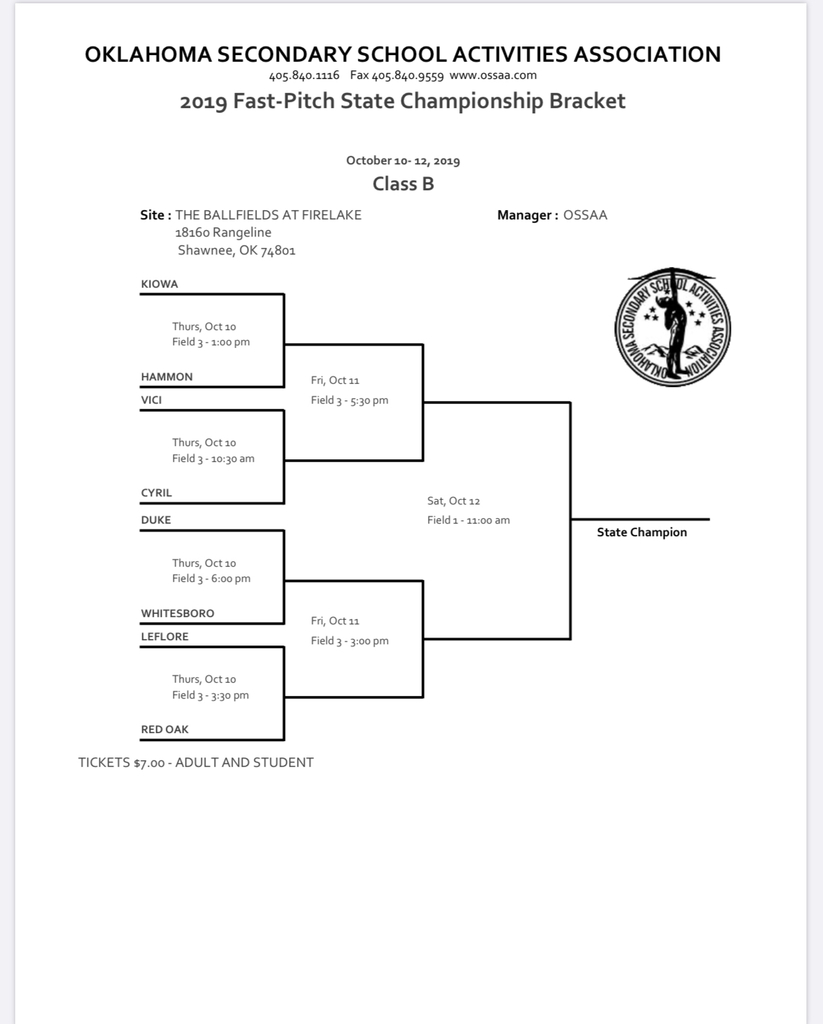 Just a reminder that state shirt orders and money are due by noon today. Please give the order and money to Deedra.

School will be closed on Thursday Oct 10 so anyone who wants can go watch the softball girls play in the state tournament. Start time will be announced Monday. State tournament T-shirt's will be available. They will be $15 with money being due Monday. Orders need to be placed on the Savage softball page.

We will be out of school tomorrow, Thursday, October 3rd for softball and baseball regionals. Softball starts at noon at LeFlore, baseball starts at 3:00pm at Red Oak.

Regional Tournament - Softball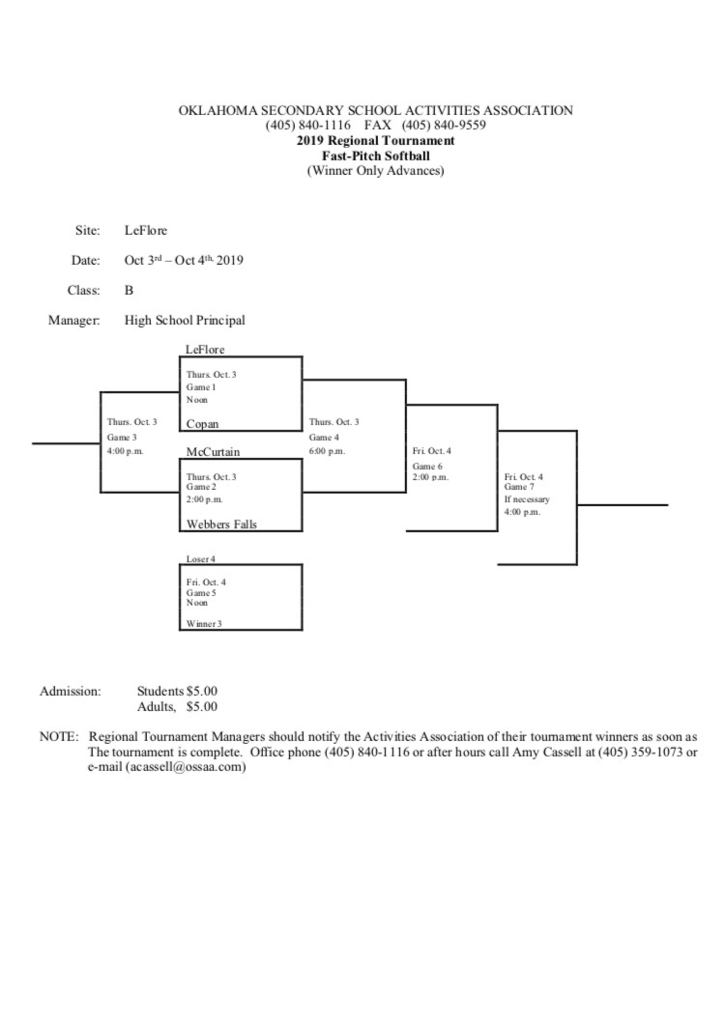 October Menus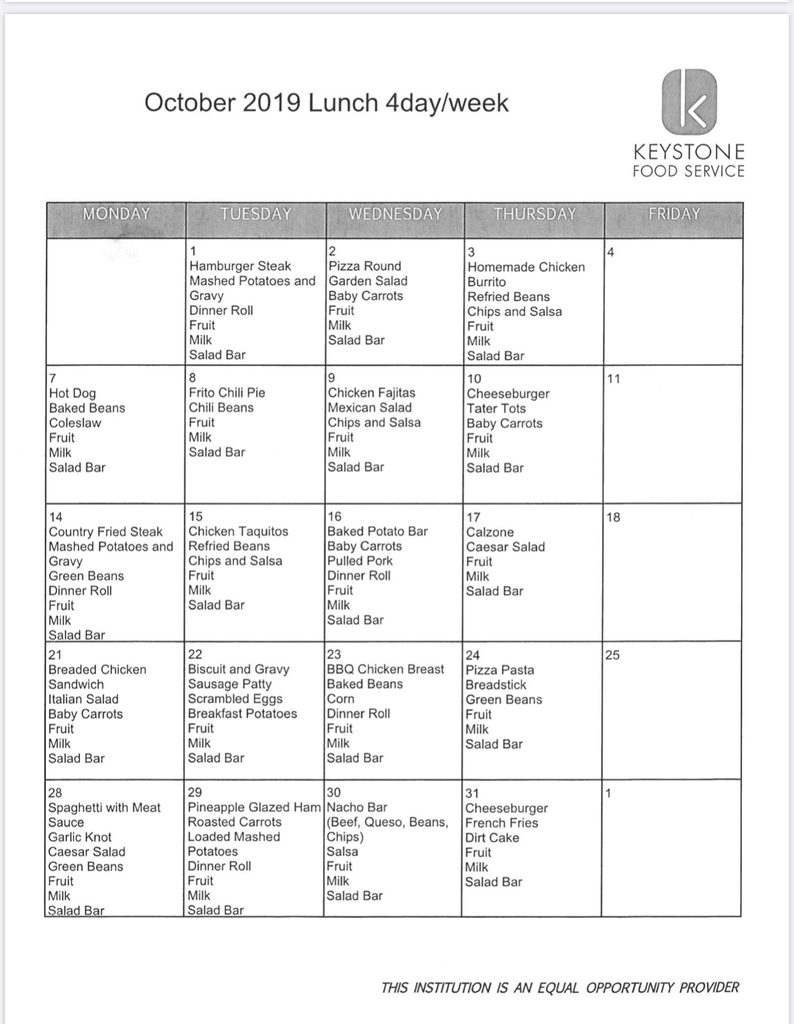 Congratulations to both these great groups of kids. Girls and Boys both win their districts and move on the regional tournament next week! We are proud of you guys!!

The boys District games have now been moved to Kiowa. At this time we are unsure of the exact time of the game since the team is leaving Battiest heading to Kiowa. We believe at the earliest, our game will start at 1:00 pm. We will update you as soon as we know a time.

The district Softball games have been moved to tomorrow, 9-27-19, at 11:00. Games will still be played at LeFlore.

The High School Boys baseball districts have been moved to Battiest. All games will be the same time with our game starting at noon. The boys will be leaving from school in a few minutes to go to Battiest.

Fire Prevention with Smokey the Bear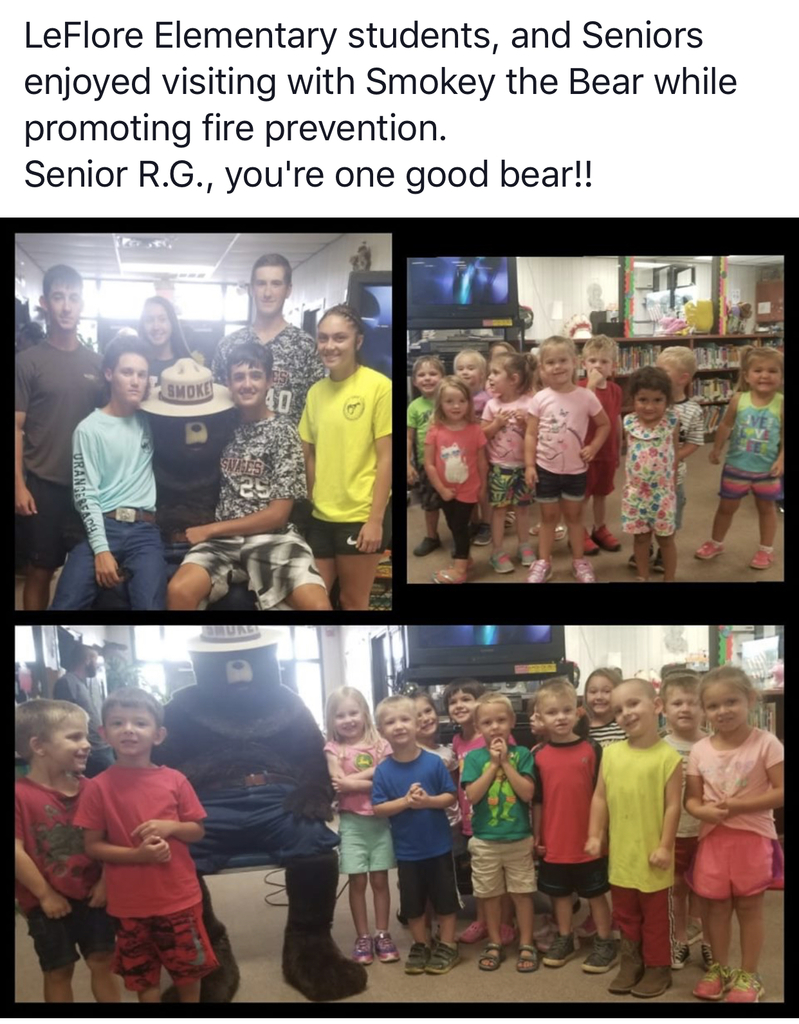 Book Fair Announcement

The JH and HS baseball games for today have been cancelled.

Elementary education and career planning.

Congratulations to Sara Ellis! She was selected to attend the GEAR UP Tour of Texas trip. She will have the opportunity to tour several colleges, visit museums, and visit the Texas Instrument facility.

Baseball Districts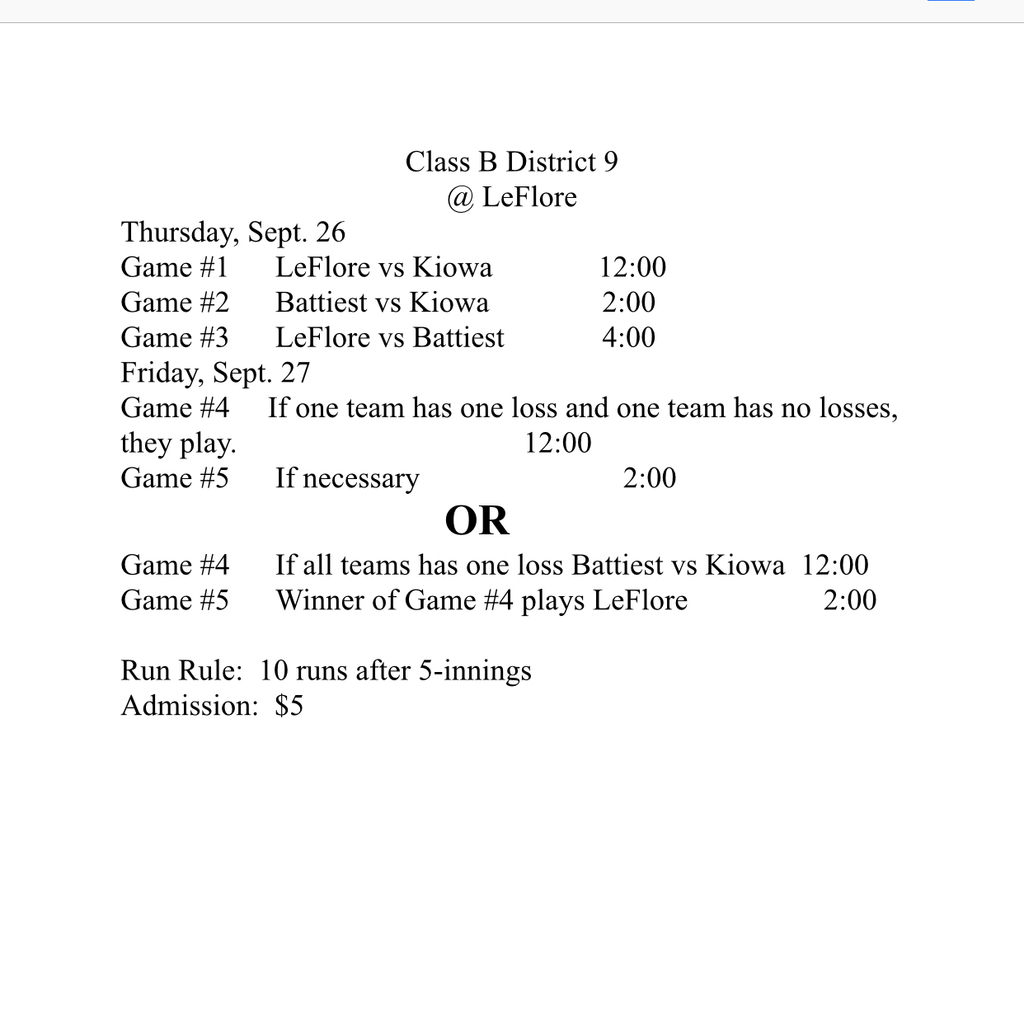 We have a current opening for a full time teacher's aide for Kindergarten. Qualified applicants will have a high school diploma and a ParaProfessional certificate. Please come by the superintendent's office for an application or email your resume to
dbeck@leflore.k12.ok.us
.

We are still experiencing problems with our phones due to the lightening strike last Friday. We can't receive call from the outside nor make calls to the outside. The new switch has been ordered and will be installed as soon as possible. Sorry for inconvenience.

The 3rd and 4th grade softball/baseball start time for tomorrow, September 18th, has changed from 10:00 am to 9:00am. Sorry for the inconvenience.